What to Expect after Your Breast Reduction
Submitted by Dr. Joyesh Raj on Sun 10/17/2021 - 09:00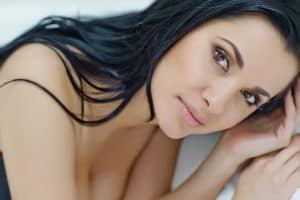 During breast reduction, Dr. Joyesh Raj removes breast tissue and skin to reshape and reduce oversized breasts. The procedure is associated with high rates of patient satisfaction and an improved quality of life.
If you are considering breast reduction for your heavy or pendulous breasts, you may wonder about what takes place in the days and weeks following surgery. Dr. Raj has the details for you here.
Immediately After Surgery
Dr. Raj performs breast reduction as outpatient surgery. A few hours after your procedure, you will be discharged from the surgery center or hospital. A companion should take you home and stay with you overnight.
Your incisions will be covered in gauze and bandaged, and a supportive garment will be wrapped around your breasts. You will have instructions from Dr. Raj detailing how to care for your incisions and how long to wear your supportive garment.
You will probably be tired from the surgery and your breasts will feel numb, tender or sore. You should rest for the remainder of the day and take pain medication for any discomfort.
The First Few Weeks
Plan to take one to two weeks off from work to recuperate after breast reduction. During this time, your breasts will be swollen and bruised, and your energy levels may be low. It may feel uncomfortable to raise your arms or lift anything heavy. Limit your activities and focus on resting, hydrating and eating nutritious meals.
You will have follow-up appointments with Dr. Raj, during which he will check your healing incisions and monitor your recovery. If you experience any concerning symptoms in between appointments (e.g., pain that seems to be worsening, fever or oozing from your incisions) reach out to our office promptly.
The First Month
Gradually, your aftereffects will subside and your energy levels will return to normal. You will start to feel more like yourself again.
Follow Dr. Raj's directions for returning to work, exercise and other physical activities. These guidelines are in place for a reason. Even if you think you feel fine, pushing your body before it has adequately healed from surgery could result in complications.
When Will You See Results?
Your breasts will likely look and feel smaller and lighter almost immediately after surgery. However, it will take some time for your final results to reveal themselves. Post-operative swelling will obscure your results.
Patience is crucial as you wait for the swelling to subside and your new breast size/shape to settle. Expect initial swelling to resolve within four weeks and residual swelling to persist for six to nine months. The results will be well worth the wait!
Call or Email Us Today
If you have further questions about breast reduction recovery and aftercare, please contact Dr. Raj and our team today.