Premier Plastic Surgeon for the Face and Neck
While Dr. Joyesh Raj cannot stop the aging process or the effects of gravity, he can turn back the clock on the appearance of your neck. He has a strong technical background and a deep appreciation for concepts central to facial surgery: namely, balance and proportion. Dr. Raj values a natural looking result, achieved through subtle modifications.
When you trust your neck lift to Dr. Raj, you can rest assured that you have selected one of the finest and most experienced plastic surgeons in the area. Not only is he a beloved surgeon to patients at his private practice, but he is also respected as the chief of plastic surgery at Fairview Hospital in Cleveland. You could not be in better hands.
Your Rejuvenated Neck
Many people are preoccupied with the appearance of their neck. If you are one of them, you might often drape yourself in scarves or wear turtlenecks to mask saggy, wrinkly neck skin. Or, you might rely on makeup to artificially contour your jawline and chin to make it look slimmer. By improving the tone and contour of the area, neck lift allows you to proudly show off your neck and enjoy a more youthful appearance. You can once again sport V-neck tee-shirts and wear lighter makeup, confident in the knowledge that you look great.
What Does Neck Lift Entail?
Neck lift can be performed as a standalone procedure or can be incorporated into full facelift surgery. Dr. Raj will advise you of the best approach after he has examined your specific areas of concern and learned about your goals of treatment.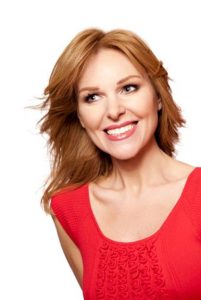 Generally, neck lift involves the following:
Removes excess skin
Tightens the platysma muscles so they better support the face and neck
Uses liposuction techniques to eliminate excess fat deposits from the neck and jowls
Sculpts or redistributes remaining fat
Repositions the neck tissue
Re-drapes the skin more tightly over the new neck contours to smooth out wrinkles and lines
After neck lift, the jawline has more definition. A double chin, jowls and fatty bulges are gone, and the skin on the neck looks smoother and firmer. If your neck lift has been combined with another facial procedure, the results will look more dramatic.
Schedule a Neck Lift Consultation
For more information about neck lift surgery and how it can help you look younger and fresher, please speak with Dr. Joyesh Raj. Call (440) 808-8030 today to make an appointment with the doctor to discuss your cosmetic needs.