Leading Arm Lift Surgeon Joyesh Raj
Men and women trust Dr. Joyesh Raj, a board certified plastic surgeon, to reshape flabby or saggy arms. Dr. Raj has the training, experience and surgical skills needed to successfully restore a more pleasing contour to the arms. As a member of several prestigious surgical associations, including the American Society of Plastic Surgeons and the American Society for Aesthetic Plastic Surgery, Dr. Raj stays up-to-date on all industry standards and the latest developments in technology. By keeping informed, the doctor is able to minimize the risk of complications and enhance the overall surgical experience.
Feel More Confident In Your Upper Arms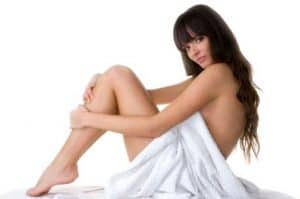 Arm lift will give your arms a better appearance and your confidence a big boost. Knowing your arms look sleek and sexy, you will want to go out, socialize and take advantage of new opportunities without feeling self-conscious. Your confidence will be obvious to everyone you encounter. Your wardrobe options will also expand — shirts will fit more easily around your arms, and flatter your upper body. It will be more comfortable to exercise and play sports without loose arm skin and flab. You will likely feel more motivated to exercise and maintain your new arm contour (as a result, you could lose weight and tone up other areas of your body, too!).
What Arm Lift Entails
Your arm lift will be tailored to your unique needs and treatment goals. In general, arm lift addresses several issues in the upper arms:
Excess saggy skin. The natural aging process causes the skin to lose its elastic quality and become lax and eventually saggy. Major fluctuations in weight can also affect the elasticity and tone of the skin. The skin may hang unattractively off the upper arms, creating the illusion of something similar to "wings." Arm lift eliminates loose skin from the upper arms. The remaining skin is wrapped more tightly around the arm contours.
Surplus fat. Some body types are programmed to retain fat in the upper arm area, and despite regular exercise and diet, the fat is unresponsive. Arm lift can incorporate liposuction or excision techniques to eliminate the excess fat for a flatter and firmer arm.
Loose tissue. Loose, saggy arm tissue is also detrimental to the arms' appearance. During arm lift, the supportive arm tissue is tightened and reshaped for a better contour. The tissue is secured into place with the help of internal sutures.
Beautiful Results Are within Arm's Reach
You don't have to spend any more time feeling frustrated or embarrassed by flabby, saggy upper arms. To discuss your arm lift options with Dr. Joyesh Raj, please schedule an informational consultation. Call (440) 808-8030 today to make your appointment.