Consider Lip Enhancement with Dr. Raj
There are several reasons why Dr. Raj is the go-to physician for lip augmentation: his professional credentials (including training and certification), his experience with lip augmentation procedures and his warm, personable demeanor.
Lip augmentation patients trust that he has the experience and artistic sensibilities to create beautiful results, and that he is very comfortable performing the procedure. And, they can expect exceptional patient care and a positive experience at his practice.
Lips that Look Healthy and Beautiful
Lip augmentation is a great solution for people with naturally thin lips, especially if your top lip normally disappears when you smile. Full lips make your smile look healthier and more inviting. Depending on your goals, lip augmentation can give you a more sensual expression (if that is your objective).
Lip augmentation is also an excellent way to reverse unwanted side effects of aging in the lips (e.g., the lip contours have begun to distort or sag with age). The procedure gives the lips a little lift in addition to adding volume.
Fuller lips can make it more enjoyable to experiment with lipsticks, glosses and liners. Or, you may find that your newly enhanced lips are perfect as-is and don't need any products at all. With a more beautiful smile, your self-confidence may experience a boost, and you may feel like a younger and more attractive version of yourself.
Lip Augmentation Details
Dr. Raj and his team use injectable fillers to plump the lips for months at a time. Fillers are made from biocompatible materials that act as a fat substitute or a cushion to plump the lips. A single treatment with dermal fillers is enough to produce the desired results, which can last between four to 12 months, depending on the specific product. This essentially provides first-time patients a trial period to determine whether they like the results and want to maintain them.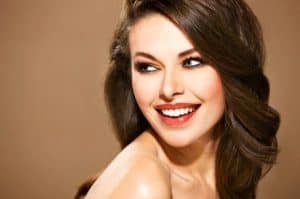 Treatment with injectable fillers like Restylane or Perlane is quick and simple. Most appointments take less than an hour, and do not require any downtime. Work and regular activities can be resumed almost immediately. Filler treatment produces less bruising, swelling and other side effects than alternative lip enhancement procedures. Overall, it is a convenient treatment that can be repeated regularly to maintain the results.
Frequently Asked Questions about Lip Augmentation
What does a lip augmentation consultation entail?
During your lip augmentation, Dr. Raj will ask you what you hope to achieve through lip augmentation. You may wish to add overall volume to your lips, correct asymmetry or address age-related changes.
Dr. Raj will examine your natural lips and explain whether dermal filler injections can give you the results you want. He will also inquire about your medical history, medications you take, allergies and previous lip augmentation treatments before determining whether lip fillers are right for you.
If you have questions or concerns about lip augmentation, you are encouraged to bring them up to Dr. Raj.
How do lip fillers work?
Hyaluronic acid-based fillers act as a cushion or structural support for the lips. When injected into the lips, they instantly provide volume and fullness. Hyaluronic acid also attracts and binds to water from surrounding tissues, which enhances the fillers' plumping effect.
Can I develop an allergic reaction to lip fillers?
The majority of patients have no problems with hyaluronic acid-based lip fillers because hyaluronic acid is a naturally occurring substance found in the joints and connective tissue. Allergic reactions are highly unusual.
Do both lips need to be treated?
It depends on your natural lip anatomy and what you hope to achieve. If you have a thin upper lip and a naturally pouty lower lip, you may choose to have only your upper lip treated. Dr. Raj can advise of your best treatment options during consultation.
Is lip augmentation painful?
Many fillers contain a numbing medication to make the injections more tolerable. Topical cream can numb your lips if you are concerned about pain. Patients usually report only a slight prick or pinch as the injections are administered.
Can I eat and drink right after getting lip augmentation?
Yes. We usually recommend waiting until any numbing effect has worn off before consuming hot food or beverages to avoid accidentally burning yourself. We also ask that you refrain from pressing or rubbing your lips right after treatment, so you should avoid eating anything messy that would require you to wipe your lips aggressively.
How can I avoid looking "overdone" with lip fillers?
The experience and skill set of your injector greatly influences how natural your results will look. Review before-and-after images to ensure you like the quality of the provider's past results.
Also, talk to your injector about the various types of lip fillers. Different fillers have unique formulations and "thicknesses," and an experienced provider will be knowledgeable about which is right for your goals.
Can lip fillers be reversed?
In the event that you are not satisfied with your results, hyaluronic acid can be dissolved with the injection of an enzyme called hyaluronidase. Your lips will go back to the way they looked prior to your injections.
Does lip augmentation cause side effects?
Temporary lip bruising and swelling are common aftereffects that usually last only a day or two. Your lips may also feel tender.
How long do lip augmentation results last?
Results usually last six to 12 months before the filler is naturally absorbed by the body. The longevity of your lip augmentation results will depend on the specific filler product used.
Learn More about Lip Augmentation
To learn more about lip augmentation with fillers, please contact Dr. Joyesh Raj of Raj Plastic Surgery. He can discuss your choice in dermal fillers during a personal consultation, and recommend the best option for your needs. Call (440) 808-8030 to schedule an appointment today.