Consider Lip Enhancement with Dr. Raj
There are several reasons why Dr. Raj is the go-to physician for lip augmentation: his professional credentials (including training and certification), his experience with lip augmentation procedures and his warm, personable demeanor.
Lip augmentation patients trust that he has the experience and artistic sensibilities to create beautiful results, and that he is very comfortable performing the procedure. And, they can expect exceptional patient care and a positive experience at his practice.
Lips that Look Healthy and Beautiful
Lip augmentation is a great solution for people with naturally thin lips, especially if your top lip normally disappears when you smile. Full lips make your smile look healthier and more inviting. Depending on your goals, lip augmentation can give you a more sensual expression (if that is your objective).
Lip augmentation is also an excellent way to reverse unwanted side effects of aging in the lips (e.g., the lip contours have begun to distort or sag with age). The procedure gives the lips a little lift in addition to adding volume.
Fuller lips can make it more enjoyable to experiment with lipsticks, glosses and liners. Or, you may find that your newly enhanced lips are perfect as-is and don't need any products at all. With a more beautiful smile, your self-confidence may experience a boost, and you may feel like a younger and more attractive version of yourself.
Lip Augmentation Details
Dr. Raj and his team use injectable fillers to plump the lips for months at a time. Fillers are made from biocompatible materials that act as a fat substitute or a cushion to plump the lips. A single treatment with dermal fillers is enough to produce the desired results, which can last between four to 12 months, depending on the specific product. This essentially provides first-time patients a trial period to determine whether they like the results and want to maintain them.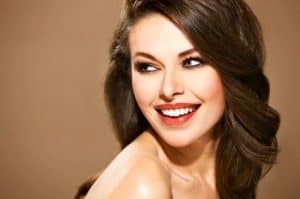 Treatment with injectable fillers like Restylane or Perlane is quick and simple. Most appointments take less than an hour, and do not require any downtime. Work and regular activities can be resumed almost immediately. Filler treatment produces less bruising, swelling and other side effects than alternative lip enhancement procedures. Overall, it is a convenient treatment that can be repeated regularly to maintain the results.
Learn More about Lip Augmentation
To learn more about lip augmentation with fillers, please contact Dr. Joyesh Raj of Raj Plastic Surgery. He can discuss your choice in dermal fillers during a personal consultation, and recommend the best option for your needs. Call (440) 808-8030 to schedule an appointment today.