Trust Dr. Raj with Your Treatment
Dr. Raj is the board certified plastic surgeon people trust with their body contouring treatment. He has the expert training, experience and surgical skills to successfully help his lower body lift patients look and feel better. As the Chief of Plastic Surgery at Fairview Hospital, and an accomplished educator, writer and speaker, Dr. Raj is an authority in his field. He maintains his expertise as a long-standing member of organizations such as the American Society of Plastic Surgeons and the American Society for Aesthetic Plastic Surgery. Dr. Raj stays abreast of all advances in body contouring to continue providing safe, effective treatment.
Greater Confidence from an Improved Body Shape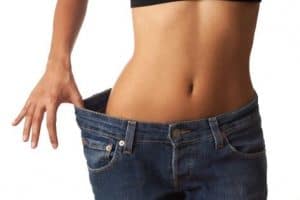 Lower body lift helps you to look and feel your best after dramatic weight loss. Removing sagging skin and sculpting your lower body will make your weight loss results more noticeable, giving you greater confidence. When you can see the results of your weight loss efforts, you will feel motivated to maintain with the proper diet and exercise. In a health context, lower body lift is also advantageous, because it eliminates chafing and reduces the occurrence of rashes and infection due to excess skin folds. Free from bothersome sagging skin and fat, your range of motion and mobility will likely improve. This freedom might also make it more comfortable for you to exercise and participate in sports and other physical activities.
More about Lower Body Lift
There are several components of lower body lift included in a single operation. The goal is to improve the contour of the abdomen, hip, thigh and buttock area.
Removal of loose skin. Through surgical excision techniques, the "apron" of excess skin is removed from the circumference of the lower torso.
Removal of excess fat. Although body lift is not intended solely for the removal of surplus fat, the procedure can include liposuction techniques to eliminate excess fat and produce a smoother body contour. In some cases, this improves the dimpled, irregular skin surface known as cellulite.
Tightening of underlying tissues. The underlying tissues that support fat and skin are repositioned and tightened to improve the overall body shape.
Tightening of remaining skin. The remaining skin is pulled upward and wrapped tightly around the body's new shape.
Schedule Your Consult Today
To learn more about how body lift can give you a better shape and improved confidence, please schedule an informational consultation. Call Raj Plastic Surgery at (440) 808-8030 today to make an appointment.