Cleveland Facelift Patients Choose Dr. Joyesh Raj
The success of your facelift surgery largely depends on the surgeon you select to perform the operation. Dr. Raj is a top facelift surgeon in the Cleveland area. He has the training, experience and skill to deliver consistently great results. Always at the forefront of the industry, Dr. Raj stays up to date with all advances in technique and technology through his membership in the American Society of Plastic Surgeons and the American Society for Aesthetic Plastic Surgery. He is also the chief of plastic surgery at Fairview Hospital in Cleveland and a renowned speaker and writer.
Are You a Good Candidate for Facelift?
Facelift is designed to minimize visible signs of aging on the face and neck, and restore youthful contours. It can also improve the effects of gravity, environmental damage and stress. You may be a good candidate for facelift if you are bothered by the following:
Loose skin and sagging in the mid/lower portions of the face
Creases beneath the eyelids
Displaced fat
Excess fat along the jawline and underneath the chin
Creases between the nose and corners of the mouth
Loss of smooth, healthy skin tone
To qualify for surgery, you should be in good general health and not smoke. You should not have any uncontrolled medical conditions that could jeopardize the safety of your operation. You should understand what facelift can and cannot accomplish, and you should expect reasonable improvement (not absolute perfection).
If you are interested in discussing your facelift candidacy with Dr. Raj, please call or email our office and schedule an in-person consultation.
Preparing for Facelift
After Dr. Raj has determined you are a suitable candidate for facelift and you have scheduled your surgery, you will receive a set of instructions to prepare for the procedure.
You will need to stop taking certain medications, such as aspirin and anti-inflammatory drugs, that can increase the risk of complications during and after surgery. If you smoke, you will need to stop a few weeks prior to the operation (and should refrain from smoking after surgery, too). You may need to undergo lab testing or a medical evaluation with your primary doctor in anticipation of your facelift.
To help ensure an easier recovery, there are a few things you should do ahead of time. First, you must make arrangements for your transport to and from the surgery center or hospital, and for someone to stay with you the first 24 hours after surgery, because you may feel tired or woozy from the anesthesia. Also, it's helpful to run errands ahead of time, like filling prescriptions and grocery shopping, so you do not have to worry about these details after surgery.
Surgical Techniques
Traditional facelift is usually performed through incisions made at the temples, extending down and around the front of the ears. The incisions are hidden in the natural hairline so any resulting scarring is inconspicuous. Through the incisions, the deep layers of tissue are lifted and tightened to create more youthful contours. Displaced or sagging fat is repositioned and loose skin is removed. The skin is re-draped more smoothly over the facial tissues, and the incisions are closed with small sutures.
Facelift usually incorporates neck lift techniques to address loose skin, fat deposits, cords or horizontal bands on the neck and right underneath the chin. Many people that have signs of aging on the face also need improvement on the neck, and it makes sense to treat all of these concerns simultaneously.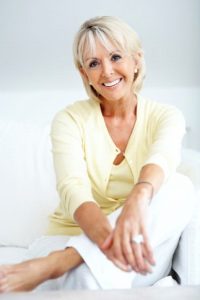 Cheek lift, otherwise known as a midface lift, is a variation of facelift that targets the area between the bottom of your eyes to the corners of your lips. It is intended to improve sagging tissue primarily in the cheek area, and add youthful fullness and volume to the cheeks.
Facelift can be combined with other facial rejuvenation procedures as needed. For example, if you are concerned about tired or aged-looking eyes, in addition to mid-face sagging and loose neck skin, you might want to consider combining full facelift surgery (that includes neck lift) with eyelid surgery. Or, if you desire a stronger and more defined chin and more youthful facial contours, you might opt to have a facial implant placed along with your facelift.
Dr. Raj will work one on one with you to identify your specific areas of concern on the face and neck. Together, you will define your aesthetic goals, and based on that information, Dr. Raj will develop a suitable plan of treatment. He is committed to exceeding your expectations as a patient.
Recovering from Facelift
Immediately after the operation, a bandage will be placed around your face. You will be given written instructions about if or when to remove the bandage.
Expect some bruising, swelling and a mild to moderate amount of discomfort after the operation. You can take oral pain medication as prescribed to alleviate discomfort. Keeping your head elevated and applying cool compresses to your face can help to control the bruising and swelling. You should sleep with your head elevated for approximately two weeks after surgery, and avoid bending, lifting, straining or any activity that elevates your heart rate and could lead to complications.
Attend all post-operative follow-up appointments with Dr. Raj so he can check your healing progress and answer your questions. He can also provide a timeline for resuming work, exercise, socializing and other activities.
Although every patient recovers at his or her own pace, most resume work within approximately two weeks and light exercise within three to six weeks.
Facelift Results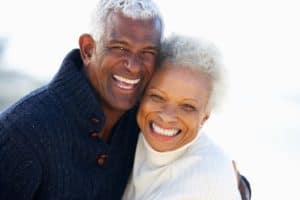 Most of the bruising and swelling should resolve within 10 to 14 days of surgery. At that point, you will probably notice visible improvements, and can conceal any residual side effects with cosmetics.
It can take two to three months for your facelift results to stabilize.
During your initial follow-up appointments, Dr. Raj can explain how best to prolong your facelift results. In general, it is recommended that you protect your face from the sun, follow healthy lifestyle habits and consider complementary non-surgical skin care treatments (e.g., Botox or filler injections, laser skin resurfacing) to extend the life of your facelift.
To view results from our previous Cleveland facelift patients, visit our facelift before and after photo gallery.
Schedule a Consultation
If you would like to learn more about the impressive anti-aging effects of facelift surgery, contact our Cleveland office to schedule a consultation by calling (440) 808-8030.