Are You a Good Candidate for Breast Lift with Augmentation?
You are likely a good candidate for combining these procedures if:
You would like your breasts to have more volume
Your breasts have begun to sag lower on your chest
Your nipples have lost their outward projection
You are in good health overall
You have realistic expectations about what plastic surgery can achieve
During a consultation, Dr. Raj not only assesses your candidacy, but also listens to the concerns you have about your breasts so that he can devise a surgical plan to help you attain those goals. If he feels that it is not necessary to combine a breast lift and breast augmentation to achieve your desired breast profile, he may suggest a different approach.
Mastopexy Procedure Details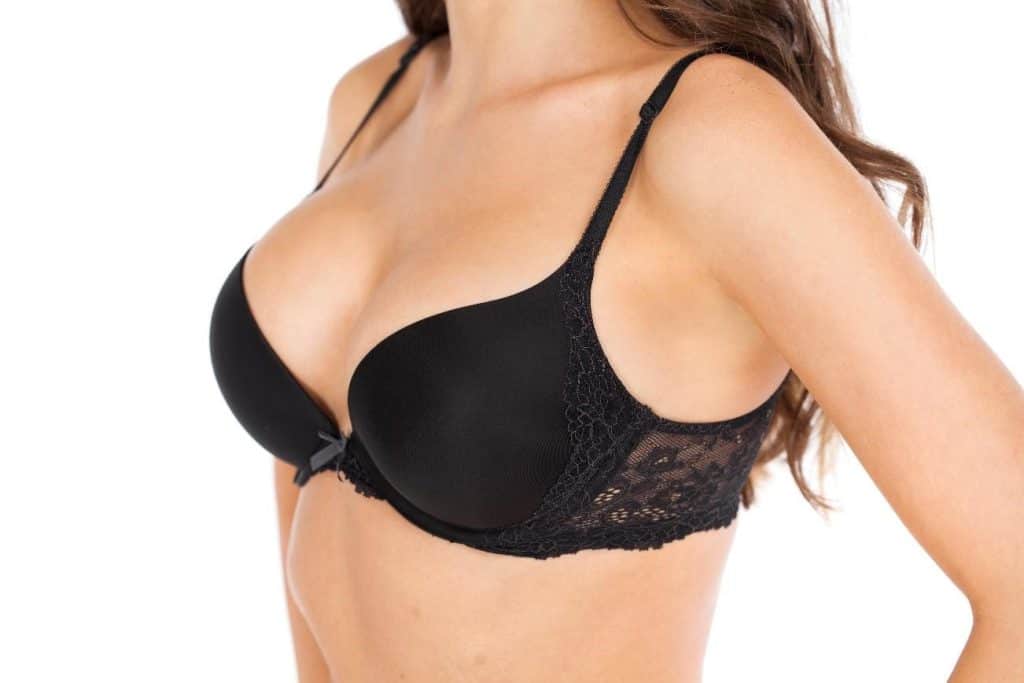 Before your mastopexy with implants, Dr. Raj provides anesthesia so that you can rest comfortably during the surgery. He then removes a small amount of skin from the breast to create a lifting effect. He also makes a pocket beside each pectoralis muscle, where he inserts the breast implants. Dr. Raj can also adjust the positioning and projection of the nipples to give them a more youthful, perky appearance. Altogether, the surgery usually lasts a few hours.
Recovery from Breast Lift with Augmentation
Focus on resting in the days after your surgery, taking the medication Dr. Raj has prescribed to alleviate lingering discomfort. Most patients take one to two weeks off work before they feel well enough to return. Limit your physical activity to give your breasts time to heal and postpone all strenuous exercise for at least six weeks.
Dr. Raj provides you with a compression bra to wear at all times — except when bathing — to accelerate the healing process, improve the results and limit swelling. The bruising and swelling should gradually subside in the weeks to follow. Dr. Raj will schedule multiple follow-up appointments to ensure you are progressing safely and successfully.
The appearance of your breasts will gradually improve in the months after surgery, with full results visible after approximately three to six months. While scarring is an inevitable part of having breast lift with implants, your scars should become less prominent with time.
Costs of Breast Lift/Breast Implants
The price of combining these procedures depends on the size and type of breast implants chosen (silicone and saline), as well as the extent of the breast ptosis that needs to be addressed. During your consultation, Dr. Raj will provide a more complete cost breakdown so that you can make an informed decision. Raj Plastic Surgery accepts financing through CareCredit if you would like to make payments toward the total cost of the procedure.
Choose Dr. Raj for Breast Lift with Augmentation
Dr. Raj is known as the premier breast plastic surgeon in Cleveland, having achieved amazingly natural looking, transformative results for his patients. To attain your ideal breast size, shape and positioning, it is important for you to select a skilled doctor who understands how to perform breast lift and breast augmentation in a way where the results complement each other. For a consultation, please call Raj Plastic Surgery at (440) 808-8030.