Why Patients Trust Dr. Raj
Dr. Raj is a respected tummy tuck surgeon with many years of experience, excellent surgical skills and a warm bedside manner. He has successfully performed hundreds of tummy tuck procedures and delivered beautiful, natural-looking results. Dr. Raj is a board certified plastic surgeon and an active member of the American Society of Plastic Surgeons and the American Society for Aesthetic Plastic Surgery.
Having a tummy tuck can be an intimidating experience, but Dr. Joyesh Raj and his staff are compassionate, caring professionals that strive to make surgery a positive experience. Dr. Raj will educate you about all of your surgical options, and answer all of your questions. When armed with the right information, you are able to make informed decisions about your care and maintain a positive outlook.
Look and Feel Your Best with a Tummy Tuck
Tummy tuck gives the abdomen an attractive contour. After surgery, you will look leaner and more toned. Your physique will reflect your healthy lifestyle. Clothing will fit better and flatter your curves. With all of these benefits, you will likely experience a surge of self-confidence.
Tummy tuck is an excellent solution to the problems that plague the abdomen after pregnancy and massive weight loss — namely, loose skin, excess fat deposits and weak/separated muscles. Tummy tuck is also an effective way to combat the effects of aging that have taken a toll on the abdomen.
Get the Skinny on Tummy Tuck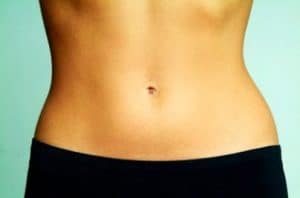 The tummy tuck operation accomplishes the following:
Removes loose, saggy skin: Over time, the body's supply of collagen and elastin — two proteins that help keep the skin healthy and elastic — dwindles. As a result, the skin loosens and eventually sags. Pregnancy and significant weight loss can worsen the problem, stretching out the abdominal skin so significantly that it never "snaps back" to its original shape and instead pools and sags on the lower abdomen.
During abdominoplasty, this loose, saggy skin is eliminated from the abdomen. The remaining skin is tightened to hug the newly contoured abdomen. In some cases, tummy tuck techniques will improve or nearly eliminate the appearance of stretch marks below the navel.
Removes excess fat deposits: Even following a healthy diet and getting plenty of exercise, you might find that your body holds or stores fat in your abdomen. This could cause your stomach to look disproportionately bigger than the rest of your body.
Tummy tuck incorporates liposuction techniques to eliminate targeted pockets of unwanted fat. The body contouring procedure carefully sculpts your midsection to give you the sexy hourglass shape you desire.
Repairs the abdominal wall: Because the stomach stretches during pregnancy, the abdominal muscles usually loosen and separate. No amount of diet or exercise will repair the muscle tone. Only tummy tuck can help.
During the operation, the separated muscles will be pulled together and stitched into place with permanent internal sutures, placed in a crisscross pattern in the muscle fascia. This technique holds the muscles in place long-term for a leaner contour.
Treatment Details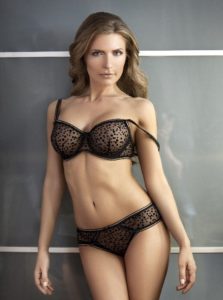 The tummy tuck operation is normally performed on an outpatient basis at a hospital or surgery center. Anesthesia is used to prevent any pain or discomfort. Dr. Raj creates the surgical incision low on the abdomen, between the pubic hairline and the navel. Through the incision, he makes the appropriate surgical modifications, removing skin and fat as needed and repairing the abdominal musculature. When Dr. Raj is finished, he closes the incisions with sutures and bandages the area. After being monitored for a short time, the patient is released to recover at home.
Frequently Asked Questions about Tummy Tuck
How can I prepare for tummy tuck?
You should follow a healthy diet, exercise regularly and get plenty of sleep as you prepare for surgery. Minimize any sources of stress and keep a positive attitude in the weeks leading up to the operation. You can also prep by making arrangements for the day of surgery, like arranging for a loved one to give you a ride home from surgery and stay with you for a few days. Filling prescriptions and creating a space in your home to recover with the right supplies is helpful.
What are the possible complications?
As with any surgical procedure, there are risks. Working with a board-certified plastic surgeon like Dr. Raj can minimize the chance of complications.
Possible complications include the following:
Infection
Bleeding
Adverse reaction to anesthesia
Tissue loss along the incision line
Seroma
Poor wound healing
Changes in skin sensation
Deep vein thrombosis, cardiac and pulmonary complications
When can I see results?
How quickly you see results depends on a variety of factors, including the extent of the procedure, length of the incision and more. But you will be able to see an improvement almost immediately after surgery, as any loose, hanging skin will be gone. Your results should continue to improve significantly over the next few weeks. About two to three months after surgery, you will probably be ready to show off your results. Your abdomen's appearance will continue to improve up to a year after surgery.
Does tummy tuck leave a scar?
Any incision leaves some scarring. Luckily, the tummy tuck incision is placed low enough on the abdomen that any scarring can be hidden under a bathing suit or panty. The scarring should fade and become less noticeable with time.
Should I postpone tummy tuck until I am done having children?
For the best and longest-lasting results, it's recommended you postpone tummy tuck until you are finished having kids. Although it's possible (and safe) to have a baby after tummy tuck, the pregnancy can re-stretch the skin and abdominal muscles, reversing the effects of surgery. In some cases, this could require additional revision surgery.
What happens at my first consultation?
During your initial tummy tuck consultation, you will have the opportunity to discuss why you are interested in getting a tummy tuck, as well as what you look forward to in your results. Your candidacy for the procedure will also be determined through a thorough evaluation of your health, medical history, and expectations.
Can I lose weight with a tummy tuck?
A tummy tuck is designed to improve the appearance of the abdominal region by eliminating excess lax skin and tightening stretched abdominal muscles to create a smooth, firm contour and a slimmer waistline. The procedure itself is not a viable weight loss solution, but it is common for patients to appear as if they have dropped excess weight due to the sculpting effect of tummy tuck surgery. If you are considering having a tummy tuck, it is best to be at a stable and healthy weight.
What can I expect during tummy tuck recovery?
Right after surgery: After your procedure, your midsection will be covered with surgical dressing. Tubes may be placed near the incision in some cases.
Once you arrive home: After you get back home, you will experience some swelling, and any discomfort can be managed with pain medications. Your mobility may be limited at this time, and you may not be able to bend and lift. It is a good idea to have someone at home with you to help you take care of things around the house while you rest.
Incision care: Dr. Raj will provide you with specific instructions on how to care for your incision and promote fast healing. This may include applying prescribed topical ointments and keeping up with your dressing change schedule.
It can take up to three months for your true results to be revealed, with the appearance of your midsection improving up to a year post-surgery.
What is involved in a full tummy tuck?
A full tummy tuck improves the look of the whole abdomen, both above and below the navel. It involves two incisions: one around the navel and one near the bikini line. During this procedure, the abdominal muscles are tightened to create a smooth look.
What is a mini tummy tuck?
A mini tummy tuck addresses the area of the abdomen below the belly button. There is only one incision made for this technique: a horizontal line near the lower abdomen. It is great for those wanting to target the "pooch" area and create a flat tummy.
Can I still have kids if I get a tummy tuck?
While a tummy tuck won't interfere with your ability to have children, future pregnancies can compromise your results. Pregnancy often results in stretched skin that does not "snap back." Likewise, the abdominal muscles weaken under the additional pressure. This could damage your midsection and require a revision to your previous tummy tuck surgery to improve the appearance of the tummy.
How much does tummy tuck cost?
The cost of your tummy tuck depends on several factors, such as the type of tummy tuck, and includes things such as your pre- and post-surgical appointments and special compression garments, for example. Because of this, an accurate cost of surgery can only be provided after your evaluation. Dr. Raj and our team can provide a price estimate after meeting with you and learning more about your tummy tuck needs and goals.
A Flat, Beautiful Abdomen Can Be Yours
Put your cosmetic concerns to rest with tummy tuck surgery. To learn more about how Dr. Raj can improve the appearance of a flabby, protruding abdomen and give you the sleek physique you've always wanted, please schedule a personal consultation at our practice. Call (440) 808-8030 today to make an appointment.