Our Skilled Eyelid Surgeon
The eyelids are extremely delicate and therefore require the skilled touch of a meticulous, detail-oriented surgeon. Dr. Raj is a renowned plastic surgeon with special expertise in facial rejuvenation procedures, including upper and lower eyelid surgery. He can be trusted to rejuvenate your lids and preserve your inherent beauty and expressions.
The mark of a truly excellent surgeon is the ability to tailor treatment to the individual needs of the patient. Dr. Raj recognizes that every patient has different needs and unique goals; he varies his surgical technique to produce the desired results. His sound clinical judgment is an asset as he works to obtain the best outcome for each case.
A Softer, More Pleasant Appearance
Eyelid surgery is designed to address a number of aesthetic concerns in the upper and lower eyelids. These concerns include the following:
Excess skin that obscures the natural folds of the eyelids
Excess skin that hangs over the upper lids, potentially impairing vision
Weakened eyelid muscles that cause drooping
Displaced fat deposits that look puffy
Fine wrinkles on the lower eyelids
Undereye bags and dark circles
By correcting these conditions, eyelid surgery has a positive overall effect on the face. When the eyes look wider, healthier and more awake, the entire face opens up. Another perk of eyelid surgery is that any scars from the procedure will be hidden in the natural creases of the eyelids — leaving no telltale sign of surgery!
Take a Closer Look at Eyelid Surgery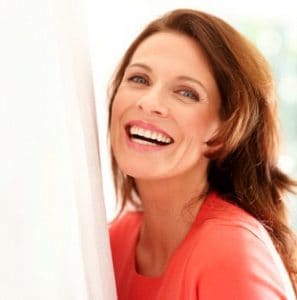 There are several techniques Dr. Raj can use to improve the appearance of your eyelids. He will select the techniques he feels will produce the most favorable aesthetic outcomes in your case. When choosing his approach, Dr. Raj considers factors such as the amount of excess fat and skin in your eyelids, the condition of your eyelid muscles and your eyebrow position.
Upper eyelid surgery typically involves the removal of excess skin and fatty tissue, which eliminates puffiness and drooping. Modifications will be made to tighten lax muscles.
Lower eyelid surgery usually involves redistributing fat to eliminate puffiness and bulges, and tightening the lower eyelid skin.
If needed, eyelid surgery can be combined with an additional procedure, such as eyebrow lift or facelift, for comprehensive facial rejuvenation. Dr. Raj will make his professional recommendations for you during your pre-operative consultation.
Frequently Asked Questions About Eyelid Surgery
What is the purpose of eyelid surgery?
Eyelid surgery can treat a variety of concerns, including the following:
undereye bags or pads of bulging fat
folds of loose, sagging or wrinkled eyelid skin
wrinkles around the eyelids
excess eyelid skin that droops over the upper lash-line
What is the best age to have eyelid surgery?
Age is not as important a factor as the condition of the eyelids themselves. Some people have enough eyelid laxity and sagging to justify surgery in their thirties. Other people do not develop notable laxity and sagging until their fifties or sixties.
What can I expect on the day of eyelid surgery?
Eyelid surgery is performed on an outpatient basis at a local surgical center. Although the procedure itself is fairly quick, plan to be at the surgery center for a few hours. You will be released to go home shortly after surgery and should rest and relax for the remainder of the day.
What kind of scars can I expect from eyelid surgery?
Upper eyelid surgery is performed through incisions hidden in the creases of the upper eyelid skin, and lower eyelid surgery is performed through incisions hidden in the lower lash-line or inside the lower eyelid. In both cases, the incision lines fade very discreetly and scarring is virtually unnoticeable.
When can I resume work after eyelid surgery?
Most patients are able to resume work within three to seven days of surgery. If you work a physically demanding job, you may need to take a few more days off from work before returning.
How can I determine whether I need upper eyelid surgery or brow lift?
When evaluating you for upper eyelid surgery or brow lift, Dr. Raj will look at the position of your eyebrows. If they are in a youthful position but excess skin is making your eyes look sad or fatigued, eyelid surgery may be a good fit for you. If your brows have lowered with age and are creating a hooded eye appearance, brow lift is probably the more suitable solution.
Can men and women undergo eyelid surgery?
Yes, both men and women can benefit from the improvements made by eyelid surgery.
Is there an age limit for eyelid surgery?
No. As long as a candidate is in good health and does not have any medical problems that could cause complications (e.g., adverse reaction to anesthesia, bleeding), age is not a determining factor.
Is eyelid surgery ever medically necessary?
Yes. If folds of loose eyelid skin spill over the upper lash-line and impede the line of sight, upper eyelid surgery may be considered a medical necessity. Insurance may cover the surgery if the proper documentation is provided by your ophthalmologist.
How long do the results of eyelid surgery last?
The results of eyelid surgery can last for many years. Surgery does not stop or delay the natural aging process, so the eyelids will continue to age with time. Eventually the eyelid skin starts to stretch out and loosen again. However; excess fat and skin that have been removed during surgery cannot grow back.
Contact Raj Plastic Surgery
To schedule an eyelid surgery consultation and discuss your specific areas of concern, please contact Raj Plastic Surgery today. Call (440) 808-8030 to make an appointment.