Don't Bear the Burden Alone
It is normal for women to suffer low self-confidence and/or chronic discomfort because of enlarged, asymmetrical or stretched-out labia. If you are one of them, you understand how this can have a ripple effect on your body image, your libido and even your personal relationships. What's worse is that because of the personal nature of the problem, you might feel like you can't open up to anyone, so you carry your shame quietly. These feelings can gradually spiral into serious anxiety, insecurity and even depression.
You can talk to Dr. Raj about your concerns and embarrassment. He is a trustworthy plastic surgeon with a suitable solution: labial reduction, which carries terrific cosmetic and functional benefits. Dr. Raj believes that every woman has the right to feel good about her body, and he will help you accomplish that.
Labiaplasty for Greater Comfort and Confidence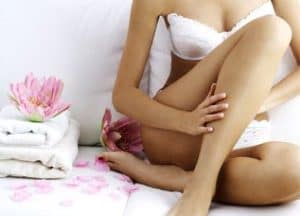 Labial reduction can change your life in many ways. First, having more symmetrical and proportional labia should boost your self-confidence enormously. No longer will you feel embarrassed or ashamed by the appearance of your genital area. Feelings of anxiety or insecurity tend to resolve quickly, and personal happiness follows.
Labial reduction also improves physical discomfort or irritation. It is typically easier to clean the genitals, and the chance of infection, chafing and infection lessens. Tight-fitting clothing — including swimsuits and workout gear — becomes more comfortable. You might discover that running, biking and other exercise is easier and more enjoyable. Depending on your lifestyle, your activity level might skyrocket after surgery, thanks to increased comfort.
Another notable benefit of labial reduction is that you may reclaim loss of libido and sexual satisfaction. Labial reduction often helps women enjoy a more robust sex life with increased sexual stimulation.
What Happens During Labial Reduction?
Labial reduction modifies the size of the labia majora (folds of skin around the outside of the vagina) and/or labia minora (inner folds of skin that lead directly into the vaginal opening). During the operation, excessive tissue, fat and skin are removed to create a smaller and more proportional labial appearance. Asymmetry is corrected, too.
Feel Better Below the Belt
If you would like to look and feel better about your labia (and your body), Dr. Raj is happy to explain the treatment in more detail. Contact Raj Plastic Surgery at (440) 808-8030 today to schedule a consultation with him.