Age Spot Removal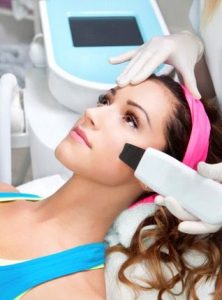 Age spots, also known as liver spots, are flat tan, brown or black spots that commonly appear in aging adults. Dr. Raj can use a laser to safely lighten unwanted age spots on the hands and face. The laser energy penetrates the surface of the skin and damages the cells that produce the pigment in the spot. Then, the spot fades gradually.
Hair Reduction
For many, laser hair removal is highly preferable to shaving, waxing or tweezing unwanted hair. Laser hair removal can be performed on the legs, arms, underarms, face, bikini area and more. During treatment, pulses of laser light are beamed into the hair follicles, and the pigment in the follicles absorbs the light. This permanently destroys the follicle without damaging the surrounding area. Laser hair removal only treats hair follicles in the active growth stage, and hair growth occurs in cycles, so several treatment sessions may be needed to target the entire area.
Pixel Skin Resurfacing
Pixel skin resurfacing minimizes signs of aging and improves the tone and texture of the skin. It is excellent for the treatment of sun damage, uneven pigmentation, fines lines and oversized pores. The Pixel laser creates tiny holes in the deep layers of the skin in a fractional pattern, leaving the surrounding skin intact. This triggers the body's natural healing process and stimulates the production of fresh collagen. As a result, the skin gradually becomes smoother, firmer and more beautiful.
Skin Rejuvenation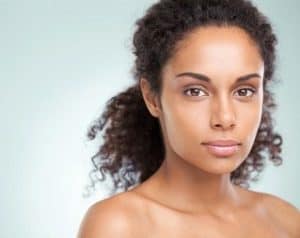 Skin rejuvenation is the general name for a collection of procedures that reverse signs of aging, sun exposure, gravity and skin disorders. Every patient has unique concerns and specific treatment needs. Dr. Raj will evaluate your skin and learn about your problematic areas before developing a plan of treatment.
Skin Tightening
Laser skin tightening is an effective option if you have mild to moderate skin laxity on the face, neck, arms or abdomen and want to improve the firm, elastic quality of your skin. The laser energy heats up the collagen matrix deep under the skin's surface, which causes the skin to contract and tighten. A series of treatments is usually recommended.
Vein Removal
Laser vein removal is a safe, effective and minimally invasive alternative to sclerotherapy or surgical vein removal for unwanted spider and varicose veins on the face and legs. During treatment, the laser energy generates heat, which damages the vein. Scar tissue forms and closes off the vein (the blood flow is immediately diverted to nearby healthy veins). Once the vein has closed off and lost its blood supply, it dies. Eventually the vein fades and disappears. Multiple treatment sessions are usually recommended for best results.
Contact Dr. Raj Today
To learn more about the available non-surgical laser treatments, please contact Raj Plastic Surgery. Call (440) 808-8030 today for information or to schedule a consultation with Dr. Raj.