Age Spot Removal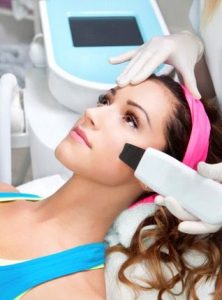 Age spots, also known as liver spots, are flat tan, brown or black spots that commonly appear in aging adults. Dr. Raj can use a laser to safely lighten unwanted age spots on the hands and face. The laser energy penetrates the surface of the skin and damages the cells that produce the pigment in the spot. Then, the spot fades gradually.
Hair Reduction
For many, laser hair removal is highly preferable to shaving, waxing or tweezing unwanted hair. Laser hair removal can be performed on the legs, arms, underarms, face, bikini area and more. During treatment, pulses of laser light are beamed into the hair follicles, and the pigment in the follicles absorbs the light. This permanently destroys the follicle without damaging the surrounding area. Laser hair removal only treats hair follicles in the active growth stage, and hair growth occurs in cycles, so several treatment sessions may be needed to target the entire area.
Pixel Skin Resurfacing
Pixel skin resurfacing minimizes signs of aging and improves the tone and texture of the skin. It is excellent for the treatment of sun damage, uneven pigmentation, fines lines and oversized pores. The Pixel laser creates tiny holes in the deep layers of the skin in a fractional pattern, leaving the surrounding skin intact. This triggers the body's natural healing process and stimulates the production of fresh collagen. As a result, the skin gradually becomes smoother, firmer and more beautiful.
Skin Rejuvenation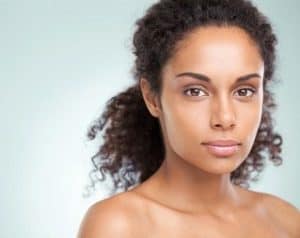 Skin rejuvenation is the general name for a collection of procedures that reverse signs of aging, sun exposure, gravity and skin disorders. Every patient has unique concerns and specific treatment needs. Dr. Raj will evaluate your skin and learn about your problematic areas before developing a plan of treatment.
Skin Tightening
Laser skin tightening is an effective option if you have mild to moderate skin laxity on the face, neck, arms or abdomen and want to improve the firm, elastic quality of your skin. The laser energy heats up the collagen matrix deep under the skin's surface, which causes the skin to contract and tighten. A series of treatments is usually recommended.
Vein Removal
Laser vein removal is a safe, effective and minimally invasive alternative to sclerotherapy or surgical vein removal for unwanted spider and varicose veins on the face and legs. During treatment, the laser energy generates heat, which damages the vein. Scar tissue forms and closes off the vein (the blood flow is immediately diverted to nearby healthy veins). Once the vein has closed off and lost its blood supply, it dies. Eventually the vein fades and disappears. Multiple treatment sessions are usually recommended for best results.
Laser Skin Treatments Frequently Asked Questions
Do laser skin treatments hurt?
You are likely to experience some discomfort during the treatment, but most would not label the feeling "pain." Many say they can feel the warmth from the laser, as well as some moderate discomfort that is equivalent to pinching. If you are concerned about your tolerance for pain, Dr. Raj is happy to provide you with a topical anesthetic that will help to numb many of the sensations related to laser treatment.
How long will my skin be irritated after my session?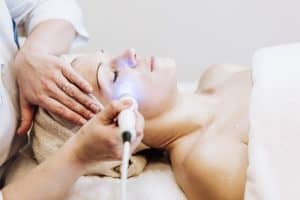 It is natural to develop skin redness and irritation following a laser treatment, but it is rarely long-lasting. Depending on the treatment and the condition of your skin, you should see those side effects dissipate in a period lasting anywhere from a matter of hours to a few days.
Bruises may also form and clear up after about a week or two. If your bruising is significant, ask Dr. Raj how long after your treatment you can safely start to apply cosmetics to conceal these marks.
What kind of downtime can I expect after laser treatment?
Laser treatments are minimally invasive and do not require significant downtime. For the most part, you are free to resume normal activities such as driving or work as soon as you leave our office. Dr. Raj may encourage you to avoid the sun, alcohol and strenuous exercise for a short period depending on the specific treatment, but there are not too many limitations.
Why does my skin become less tight over time?
Your body naturally produces collagen and elastin, which are critical to making skin stretchy and tight. Unfortunately, as you age, your body slows production of collagen and elastin, which leads to the skin becoming laxer and wrinkled. Although you cannot do much to prevent these hormonal changes, laser treatments can help to stimulate natural collagen production to improve the skin's appearance.
What is the difference between an ablative and a non-ablative laser?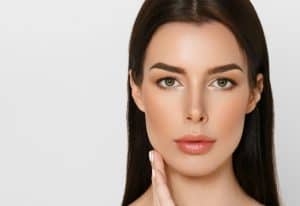 An ablative laser removes the epidermis (outer layer of the skin) while generating collagen production in the layer of skin beneath. A non-ablative laser is gentler and leaves the epidermis untouched. The results from a non-ablative laser are generally not as effective as those from an ablative laser, but the downtime is less significant.
Although treatments with both lasers are considered minimally invasive, Dr. Raj can review with you the type of laser used with each treatment so that you are comfortable with your choice of procedure(s).
How long do the results from laser hair removal last?
The results from laser hair removal are considered "indefinite." Some patients see their hair gone permanently, but many will see hair start to appear in the area again after some years have passed. To maintain the results, you will probably need periodic touch-ups every few years.
Who should avoid laser skin treatment?
Certain laser treatments are not suitable for patients who have active acne (acne scars are okay) or particularly dark skin pigmentation. Dr. Raj will review these factors and more during the consultation phase to ensure you are a good candidate who will safely benefit from the procedure.
Contact Dr. Raj Today
To learn more about the available non-surgical laser treatments, please contact Raj Plastic Surgery. Call (440) 808-8030 today for information or to schedule a consultation with Dr. Raj.