Raj Plastic Surgery offers various laser skin treatments to target your concerns. Many people look to laser technology to reduce premature aging when they're looking for more dramatic and longer-lasting results than injectables but are not quite ready for invasive plastic surgery.
Laser 360 utilizes these laser technologies:
IPL Photofacial: Intense pulsed light (IPL) therapy addresses skin discoloration, broken capillaries and other skin tone irregularities.
Skin Tightening with Infrared Laser: Infrared laser light stimulates skin tightening in the deep tissues by heating the skin to precise temperatures and promoting collagen production.
Laser Skin Resurfacing with Fractional Laser: The Pixel® fractionated laser improves texture and tone by forming thousands of micro-injuries in the skin to stimulate the body's natural healing response and smooth fine lines and wrinkles and texture concerns.
Who Is a Candidate for Laser 360 Treatments?
Most skin types qualify for Laser 360 treatments. Still, some contraindications may make another treatment more suitable for some patients, such as recent and excessive sun exposure, active acne or skin infection, an immune system disorder and recent use of antibiotics, retinoids and other acne products. Our Westlake office can determine if Laser 360 treatments are right for you during your consultation with Dr. Joyesh Raj.
Treatment Areas and Benefits of Laser 360
The Harmony® XL System is a versatile laser technology that may treat more delicate areas of the face, neck and chest. The under-eye area, cheeks, upper lip, forehead and around the mouth may be treated with Laser 360 treatments to address these cosmetic concerns and more:
Sun damage
Acne spots
Acne scars
Fine lines
Enlarged pores
Loss of skin elasticity
Red or pink skin
Rosacea
Broken capillaries
Wrinkles
Laser 360 offers improvement for various skin problems by combining multiple laser technologies to improve skin discoloration, texture and tightness.
What to Expect During Laser 360 Treatment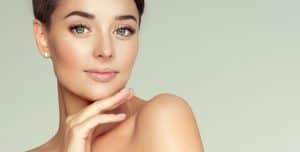 Laser 360 is a non-invasive procedure that is overall comfortable and provides long-lasting results. Most patients return to work right after each Laser 360 session. You'll need to wear protective eyewear to shield your eyes from the laser light, and a cooling gel is applied to the treated area.
Treatment starts with two passes of IPL therapy on the entire face, which may feel slightly uncomfortable due to the bright light. Laser skin tightening is employed next and is described as feeling relaxing and pleasant, like a warm massage. The infrared laser heats the skin to stimulate collagen and elastin production for firmer, tighter and thicker skin. The last step of Laser 360 is laser skin resurfacing with a fractional laser that targets both the surface layer and deeper dermis (skin) to get rid of old, dead skin cells and prompt skin remodeling and new skin cell formation with microscopic perforations in the skin.
Each technology used in Laser 360 treatments is delivered through a handpiece. Dr. Raj may recommend a series of three or more treatments to reach your cosmetic goals.
Laser 360 Recovery
The treated area may look and feel like you have a mild sunburn, and the skin may be slightly sore. Tylenol or another over-the-counter pain reliever can ease this temporary discomfort. Your skin may be red or pink for up to three days. The surface layer of skin starts to crust and peel around three days later and may last up to a week. Make sure you moisturize and protect the area from the sun while you heal.
The new skin revealed with Laser 360 treatments looks younger, smoother and tighter. Fine lines, wrinkles and scarring will become less visible with each Laser 360 session and as your skin produces more collagen and elastin.
If you're interested in Laser 360 treatments, contact Raj Plastic Surgery in Westlake, Ohio, today by calling (440) 808-8030 or filling out our online contact form.