Topics to Discuss at Your Breast Lift Consultation
Submitted by Dr. Joyesh Raj on Mon 11/15/2021 - 09:00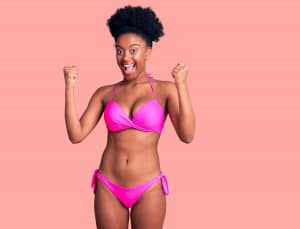 The breast lift consultation is an exciting step on the journey to a beautiful bust. The more information you can glean from your surgeon during this conversation, the better informed you are to make decisions about your surgery.
If you've never had plastic surgery before, or you don't know what to expect from a consultation, Dr. Joyesh Raj has you covered. Here, he suggests important topics to discuss at your breast lift consultation.

Your Surgeon's Experience with Breast Lift
The skill and experience of your surgeon directly correlates to the type of results you will see. There are several ways to approach the breast lift procedure, and the surgeon must carefully consider your body type and desired outcomes and tailor his or her surgical plan to your needs. You may need implants placed during your lift to achieve your desired outcomes.
Consistency is key with surgery. The more a surgeon performs a procedure, the more proficient they tend to be. Assess your surgeon's experience with breast lift by asking how often he or she performs the procedure, and how many procedures he or she has performed in total. You should also discuss your surgeon's credentials and confirm that he or she is board-certified by the American Board of Plastic Surgery.
The Type of Results You Can Reasonably Expect
Establishing reasonable expectations of breast lift will set you up for success. Your surgeon should explain to you that your breasts will continue to sag or droop with age, but they will always look better than they would if you did not have surgery. He or she should be able to give you a general idea of the type of results that you can expect from surgery.
Where Your Surgery Will Be Performed
For the safest experience, your procedure should be performed in a hospital or accredited surgery center. If a plastic surgeon has hospital privileges, it is a strong indicator that you can trust him or her. Hospital privileges mean that your surgeon's training and credentials have been verified by other doctors.
Photographs and Testimonials from Former Patients
Looking through photographs of former breast lift patients gives you a sense of the surgeon's aesthetic style, and testimonials will offer insight into a surgeon's bedside manner and overall approach to patient care. Trustworthy surgeons have plenty of satisfied patients, and would be happy to provide you with photographs or testimonials.
Schedule a Consult Today
To request a breast lift consultation with Dr. Raj, please call or email our practice today.