How Long Does It Take to Recover From Brazilian Butt Lift?
Submitted by Dr. Joyesh Raj on Mon 04/26/2021 - 09:00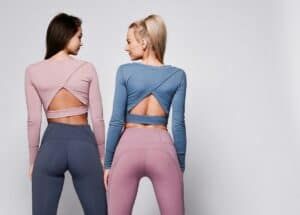 Brazilian butt lift is a natural way to improve the shape and proportion of your buttocks. With a rounder, fuller butt, your hips, thighs and belly may look smaller in comparison, and clothing may fit your body more attractively.
Before you can delight in the benefits of Brazilian butt lift, expect to spend a few weeks recovering from surgery. During this time, you must limit or modify certain activities to ensure your buttocks heals properly and you do not develop complications.
Read on as Dr. Joyesh Raj shares more important information about Brazilian butt lift recovery.
General Recovery Timeframe
Recovery from patient to patient varies, according to the individual patient's age and health and the scope of treatment. Dr. Raj will provide a specific timeline tailored to your circumstances during your pre-operative consultation.
Generally speaking, most patients are able to resume desk work within 10 days to two weeks; patients with strenuous jobs or jobs that require heavy lifting usually need additional time off. Exercise and other vigorous activities that require jumping or bouncing are not permitted for at least four weeks after surgery. At that point, some modifications may be required, depending on the activity.
What to Expect after Brazilian Butt Lift
Expect to have bruising and swelling around your buttocks as well as the area from which the fat was taken. You may have mild discomfort that can be quelled with either over-the-counter or prescription pain medication. Most patients only need to take pain medication for a few days after surgery.
Dr. Raj and our team will emphasize the need to keep pressure off of your buttocks during your initial recovery period. The transplanted fat needs time to develop a blood supply so it can thrive long-term. In order to avoid putting too much pressure on your healing buttocks, you should refrain from sitting or lying directly on your buttocks. Placing pillows behind your legs will help to raise the buttocks and avoid putting direct pressure on your buttocks. You should also sleep on your sides instead of your buttocks. We can offer additional tips as needed to make your recovery period more comfortable.
All things considered, it should take about eight weeks to make a full return to your normal activities and lifestyle. When you consider the many years you will be able to enjoy your Brazilian butt lift results, those weeks of recovery will seem very brief!
For more information about the Brazilian butt lift procedure and recovery, do not hesitate to contact Raj Plastic Surgery. Call or email us today.