Eliminate Arm Flab with Arm Lift
Submitted by Dr. Joyesh Raj on Sat 09/18/2021 - 09:00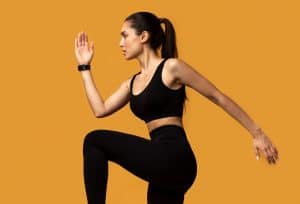 The arms can be a remarkably tricky area of the body to tone. Some people are genetically prone to heavy or flabby arms. Others lose a significant amount of weight and are disappointed with leftover skin folds.
Dr. Joyesh Raj offers arm lift, a comprehensive solution to unattractive arms. Arm lift reduces fat and jiggling, dangly skin that sags from the elbows to the armpits.
Here, Dr. Raj takes a closer look at the procedure.
How Arm Lift Can Help
Slimmer, sleeker arms: Arm lift removes surplus fat from the upper arms and tightens loose, crepey skin. If your arms have been a source of embarrassment or shame, arm lift can give you the attractive contours you envision.
Improved personal comfort: Sometimes folds of heavy skin can be physically uncomfortable. It may be hard to keep the skin clean and dry, and you may experience persistent irritation, rashes or inflammation of the skin. Removing excess tissue and skin and re-draping the skin more smoothly around the arms can improve your personal comfort and hygiene.
Better-fitting clothing: Do you dream of the day you can proudly wear a beautiful sleeveless sheath dress or a slim-fitting jacket? Improving the contours of your arms with arm lift can help you find and fit into many different clothing styles (including those you previously avoided because of the shape of your arms).
What Happens During Arm Lift?
Normally arm lift is performed as an outpatient procedure. Anesthesia is administered to prevent pain or discomfort.
Through an incision spanning the elbow to the armpit, Dr. Raj gets rid of excess fat and sculpts leftover fat to improve the contours of the arm. The plastic surgeon trims loose, excess skin and wraps the skin more tightly around the arms.
Arm lift can be combined with other body contouring procedures, such as liposuction, tummy tuck, thigh lift or upper/lower body lift. This is a popular option among post-bariatric surgery patients with lots of loose skin.
After arm lift, a compression garment is worn to support the healing tissues and manage swelling. Scarring usually fades over the next few months until it is barely visible. Most of Dr. Raj's patients think of faint scars as a fair price to pay for an improved arm shape!
Contact Dr. Joyesh Raj
If you have additional questions about arm lift, or if you are interested in booking an arm lift consultation with Dr. Raj, please contact our plastic surgery practice today.