Breast Implants After 40: What to Know
Submitted by Dr. Joyesh Raj on Fri 08/20/2021 - 09:00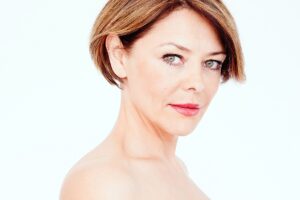 Dr. Joyesh Raj has helped women of all ages achieve the beautiful breasts they desire with implants. He has extensive experience creating customized treatment plans to fit the individual needs of each and every one of his patients. In this post, Dr. Raj explains what women need to know about breast implants after 40.
Age Is Just a Number
If you are considering breast implants after 40, you may be concerned that you are too old for the procedure. That is simply not true. When it comes to breast implants, age is just a number. Your candidacy for breast implants is determined by your health, not the candles on your birthday cake. Prior to surgery, Dr. Raj will discuss your health history with you, as well as your physical concerns, to determine if breast implants are your best option.
Volume and Position
As you age, your breasts may lose volume. You may also notice that your breasts have begun to sag. If you have had children, you may notice that your breasts have changed significantly due to pregnancy, childbirth and breastfeeding. Breast implants can help women who want to add fullness to their breasts. However, breast implants alone cannot resolve issues related to sagging breasts. If your breasts have begun to sag with time, you may want to consider a breast lift. A breast lift relocates the breasts to a more attractive position on the chest wall. This procedure can often be combined with implants to improve both the position and shape of the breasts.
Mammograms
It is generally recommended that women begin to receive their annual mammogram (breast X-ray) when they turn 40. This annual exam can help detect breast cancer early, often before there are any symptoms or issues. If you are over 40 and considering breast implants, you should ask your plastic surgeon if the implants will impact your mammograms. You will also need to notify your physician that you have breast implants prior to receiving your mammogram.
Recovery
Age-related changes can impact your recovery, including changes in hormone levels. After breast implant surgery, you may experience aches, pains and complications that are attributable to age. These can lead to longer recovery times. However, your overall health determines your body's ability to recover. If you have health concerns, you should discuss them with your plastic surgeon before your procedure.
Schedule a Breast Implant Consultation Today
For more information about breast implants, contact Raj Plastic Surgery. Dr. Raj is the Cleveland plastic surgeon women trust for the breast implant results they desire. Call or email our office today to schedule a one-on-one consultation with Dr. Raj.