5 Ways Post-Bariatric Surgery Improves Your Figure and Quality of Life
Submitted by Dr. Joyesh Raj on Mon 04/18/2022 - 09:00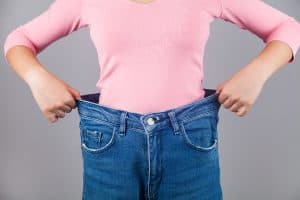 Weight-loss surgery is a life-changing procedure that can help you to lose a dramatic amount of weight. If you are lucky, your skin that has previously stretched out to fit over your larger contours is still elastic enough to retract to fit your new proportions. Unfortunately, you may also discover that your skin is not as supple as it once was, so instead folds of skin hang from your body.
Although diet and exercise cannot get rid of this excess skin, cosmetic surgery can. Dr. Joyesh Raj performs post-bariatric surgery for patients who would like to improve their contours following significant weight loss. Here are five ways these procedures can improve your quality of life:
1. Improving Your Figure
The main benefit of post-bariatric surgery is its effect on your figure. Simply put, eliminating sagging skin that hangs around your stomach, groin, arms and thighs dramatically improves your appearance. No doubt, one of the reasons you decided to undergo bariatric surgery was to achieve a sleeker frame. Having cosmetic surgery helps you reach this goal.
2. Preventing Skin Irritation
If you have loose skin that dangles from your body, that skin ordinarily rubs against other portions of skin. This ongoing friction can be the source of chaffing and rashes. Moisture that gets trapped beneath these folds can cause further irritation. In more extreme cases, your skin can break open, amplifying the discomfort you experience. By excising this loose skin, you can avoid many of these chronic problems.
3. Wearing Better Clothing
Your clothing options may be limited if you have a significant amount of loose skin. Not only do you need to find materials that limit chaffing, you also must avoid attire that is too tight since your contours and proportions can look odd when fabric clings snuggly to this skin. Removing extra skin is an effective way to expand your wardrobe options.
4. Eliminating a Feeling of Helplessness
You, like many other bariatric patients, may find yourself discouraged when all the dieting and exercising you have done does nothing for the loose skin that remains. While you are certainly healthier for having lost the weight, if one of your main goals was to achieve a certain body shape, the presence of this excess skin can make your efforts feel less significant. Plastic surgery is the way to finish the goal you set for yourself. You did all that you could to get the body you wanted, and cosmetic surgery is the answer to better show off those efforts.
5. Keeping the Weight Off
An unfortunate reality is that a significant percentage of bariatric patients eventually regain their weight. However, getting rid of excess skin can also help you to keep your weight off. Research finds that patients who have post-bariatric cosmetic surgery are more likely to stick to a healthy lifestyle and maintain their results. Presumably, the motivation to maintain your weight loss is easier when you more fully enjoy your current appearance.
Schedule a Consultation
To learn more about post-bariatric surgeries like lower body lift, arm lift and breast lift, please schedule a consultation with Dr. Raj by calling (440) 808-8030 today.