4 Common Myths about Breast Enhancement
Submitted by Dr. Joyesh Raj on Fri 02/17/2017 - 09:00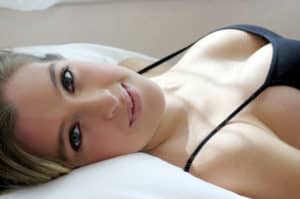 As a trusted breast enhancement surgeon, Dr. Joyesh Raj believes in thoroughly educating his patients so they can make the best decisions when it comes to their surgery. In this blog post, he shares the truth regarding some of the most common myths about breast enhancement.
Bigger Is Better
Now more than ever, patients are seeking plastic surgery to make tweaks to their appearance rather than a dramatic change. This is evident among breast augmentation patients, many of whom are requesting a more subtle breast size increase instead of overly large implants. Ultimately, each woman's aesthetic concerns and goals are different. A board certified and experienced breast surgeon like Dr. Raj understands that breast enhancement surgery is an individualized procedure and will work with each patient to design a treatment plan that meets their desired outcome.
Breastfeeding with Implants Is Dangerous
Breastfeeding after breast enhancement is safe. Additionally, implants can be placed in a way that minimizes the risk of interfering with the milk ducts, so you can nurse after surgery. If you are concerned about nursing after surgery, please let Dr. Raj know during your initial consultation so he can design a treatment plan that will not affect your ability to breastfeed in the future.
Breast Augmentation Can Correct Sagginess
It's not uncommon for women who want a bigger bust size to also want perkier breasts. While breast implants can create a more attractive breast shape and correct some sagging, they are not considered a good solution for sagging breasts. In some cases, breast implants can even worsen breast sag. If you are concerned about drooping, shapeless breasts, lift surgery may be a better solution. Dr. Raj can also combine breast lift surgery with implants to resize and reshape your breasts for fuller, perkier and younger-looking results.
Results Will Look Fake
Today's implants are made to look and feel more natural than ever before. For optimal results, you should always work with a board certified plastic surgeon who specializes in breast augmentation surgery. A trained and experienced surgeon knows how to achieve natural-looking, attractive results that each patient can enjoy.
To learn more about your breast enhancement options, please schedule a consultation with Dr. Raj. Call (440) 808-8030 today.