Is Liposuction Permanent?
Submitted by Dr. Joyesh Raj on Fri 07/27/2018 - 09:00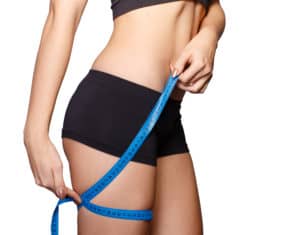 Liposuction is one of the most popular plastic surgery procedures that Cleveland plastic surgeon Joyesh Raj performs — and for good reason! The surgery eliminates unwanted fat from various areas of the body for a more beautiful shape and silhouette. Liposuction may be a very desirable option if you have tried for years to tone problem areas like the abdomen, thighs or buttocks to no avail.
Modern surgical techniques and technology mean that Dr. Raj's patients see results more quickly than ever. With that in mind, you may wonder how long you can expect your results to last, and whether liposuction is permanent. Read on for the answer.
Permanent Reduction in Fat Cells
During the liposuction procedure, Dr. Raj uses an instrument called a cannula to isolate unwanted fat cells and then aspirate them from the body. Once the fat cells are removed, they are permanently eliminated and cannot grow back.
However, this does not mean that future weight gain won't compromise the results of liposuction. If you were to gain weight after surgery, the eliminated fat cells cannot return to the treated area, but the remaining fat cells can enlarge and diminish the cosmetic results of liposuction. The more weight gained, the less noticeable the results of surgery will be. A difference of five or so pounds shouldn't make a dramatic difference, but considerable weight gain can cancel out some of the effects of surgery.
It's difficult to predict exactly how you would respond to weight gain after liposuction. Although the treated area technically has a lower potential for growth because it has fewer fat cells, the truth is that everyone gains and carries weight differently.
Maintaining Results Long Term
To maintain your results over the long term, it is necessary to keep your weight stable. The best way to accomplish this is through a healthy, balanced diet and regular exercise. Other habits like not smoking, not drinking excessive amounts of alcohol and getting plenty of sleep can also be helpful to maintaining good health and a stable weight.
Contact Dr. Raj
If you are considering liposuction for a slimmer and sleeker body shape, Dr. Raj invites you to book an informational consultation at his plastic surgery practice. Please call or email us today to make your appointment.